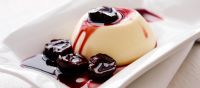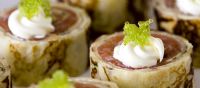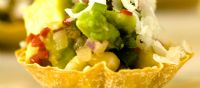 Buffet Suggestions
Suggestion 1.
$38.50 P/P


Roast pumpkin and goats fetta tart with fresh rosemary
Braised chicken with lemon, oregano and garlic
Pilaf rice
Antipasto platter with our selection of tempting delights
Green salad with fresh herbs and extra virgin olive oil
Chat potato salad with mustard seed dressing
Bread rolls & butter
Fresh seasonal fruit platter
Suggestion 2.
$44.00 P/P


Thai beef salad with coriander, chilli, crisp Asian vegetables& rice vermicelli

Tiger prawn, mango, avocado and snow pea salad with soy and mirin dressing
Chicken, asparagus and cos salad with boiled egg and crisp prosciutto

Chat potato salad with mustard seed dressing, capers, dill cucumber & parsley
Green bean salad with eschalots and almonds

A selection of breads
Rolled pavlova with fresh seasonal fruit and cream

Suggestion 3.
$49.50 P/P


Baked herbed crusted ocean trout fillet on fennel and radish salad
North African lamb with chick peas & egg plant
Spicy cous cous with fresh herbs, currants & preserved lemon
Crisp garden greens with fresh herbs & extra virgin olive oil
Roast vegetable salad with olive oil & apple balsamic
A selection of breads
Citrus tart with passion fruit sauce
Trio of Australian cheeses with accompaniments
Suggestion 4.
$55.00 P/P


Roast eye fillet of beef served medium rare with bearnaise sauce (served at room temperature)
Malaysian chicken curry with potato
Pilaf rice
Moroccan flavoured roast vegetable tagine
Warm salad of desiree potato with tiny capers, spanish onion, olive oil & red wine vinegar
Rocket, asparagus and roasted mushroom salad with shaved Parma Grana
Garden salad
A selection of breads
Double chocolate tart with whipped cream and fresh seasonal berries
Australian Brie with dried fruits & nuts

Minimum number 10 people
Includes platters, napkins and buffet servers.
No crockery or cutlery is included.
delivery fee applies (see schedule)
10% surcharge on Sundays & public holidays